​- A L L O U R P R O D U C T S A R E M A D E W I T H C A R E F O R N A T U R E -​
HARDWOOD FLOOR PANEL
Some of the most popular parquet patterns today are named after famous places or people. Thomas Jefferson's home is the influence behind the Monticello pattern. The Jeffersonian pattern, named after Thomas Jefferson, is a variation of the Monticello pattern. The Marie Antoinette pattern is believed to have been created by this famous French queen, while the Louvre pattern can be found on the floors of the French National Museum of Art.
HARDWOOD FLOOR BORDERS
One of the most beautiful additions to any wood flooring design plan is that of a floor border. It may be a simple design, such as nothing more than a lighter or darker colored border. It could be a much more intricate design, which can be perfect for more formal areas of the home, such as entryways, foyers, and dining rooms.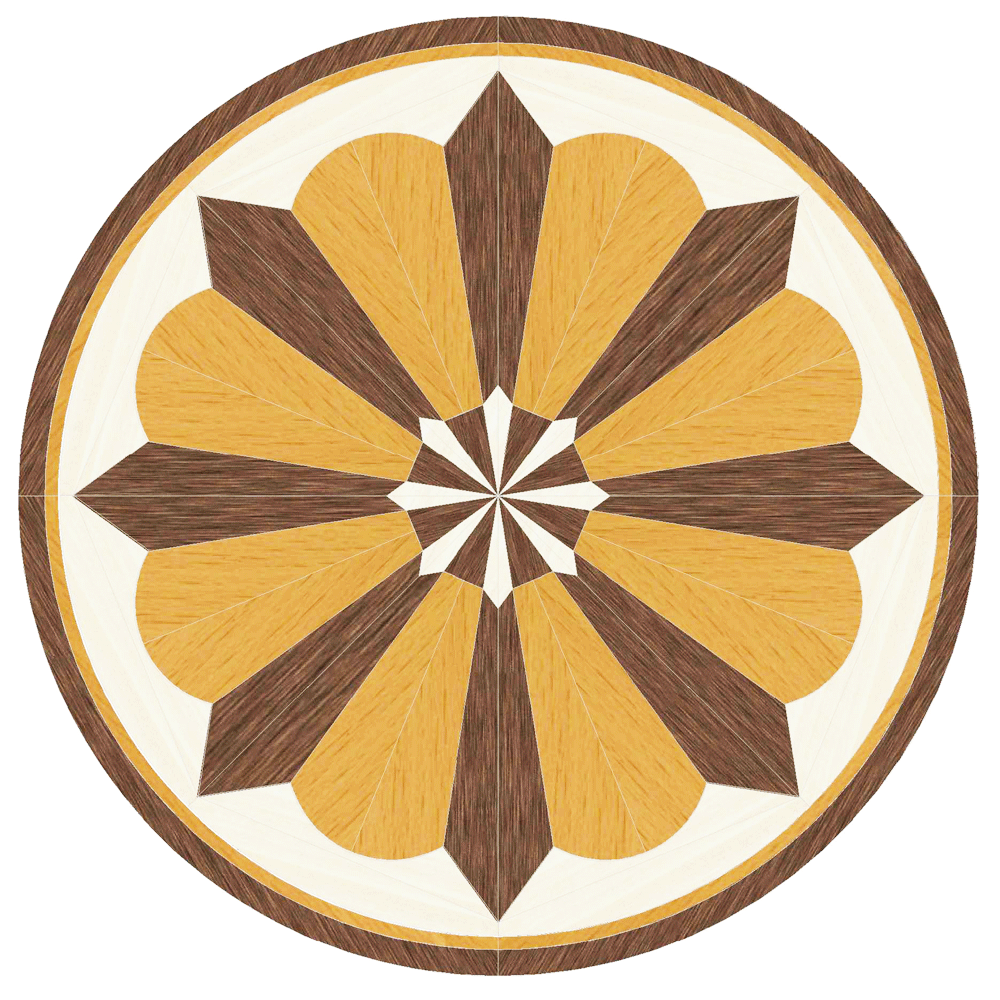 HARDWOOD FLOOR MEDALLION
One of the most striking additions to a hardwood floor is a medallion. You have probably seen one of these beautiful creations in a government office, a bank, or a law firm. For many years, medallions were only for businesses and for elite, expensive homes. Today, though, many homeowners have hardwood floors with gorgeous medallions. Some are in new floors and others have been added to existing floors.
GREEK Collection
Check out our large variety of Classical Greek Key pattern on Hardwood Floor Borders and Medallions.
FAST SHIPPING ITEMS
The following items are in stock and can be shipped within 5-7 business days after the receipt of payment.
HARDWOOD FLOORS
Not only are there many different types of wood to choose from for your hard wood floors, there are other things to consider, as well. For example, do you want a solid wood floor or one that is engineered? Is a prefinished floor what you desire or do you want one that you must finish yourself?
RIONIWOOD PRODUCTS​

4907 1st Avenue
Brooklyn NY 11232
contact@rioniwood.com
T/F: (718) 499-4547